As I type this, dinner is in the oven and my husband is on the phone with Barnes & Noble. He likes to call different stores around the country to see if they have my book. We get very excited when they do.
Speaking of my adorable husband (he will hate that I used the word "adorable," but I am one beer in and not caring), he asked questions at my book event yesterday to get the conversation going. Ha. The event was great. I love Laguna Beach Books. I've read there before, a long time ago, as part of Dime Stories. There were good vibes all around. My mom brought 20 bottles of wine and I brought some food, so a party was in order.
What else can I tell you?
I was in the Orange County Register this past week. The place I call home has been so supportive. It gives me warm fuzzies.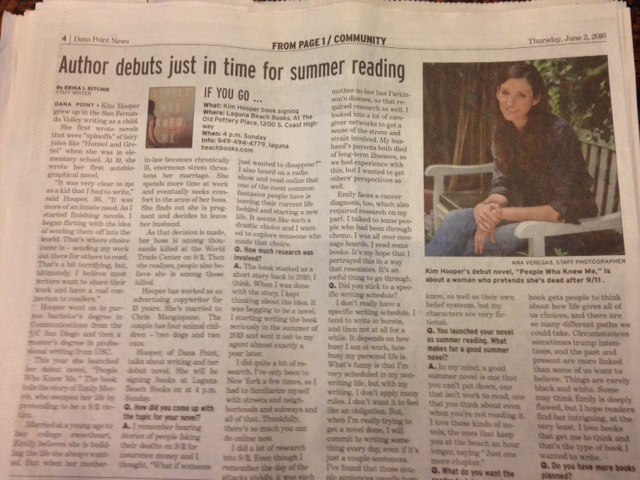 I had my very first radio interview last week, with Laguna Talks. You can listen to the podcast here. My husband was sitting across from me and caught off guard with questions he was not expecting to answer. Pardon the awkwardness that ensued.
That's about all for now. I have no idea how the book is doing, sales-wise. That's probably for the best. I am working on a few sample chapters for a second novel proposal. Wish me luck!