It is incredibly hard to believe, but my launch date is ONE WEEK FROM TODAY! It all became real when I came home from work yesterday to a box of 20 books from St. Martin's. It's very surreal to see my name on the cover of a book. My husband and I drank champagne while we stared at them.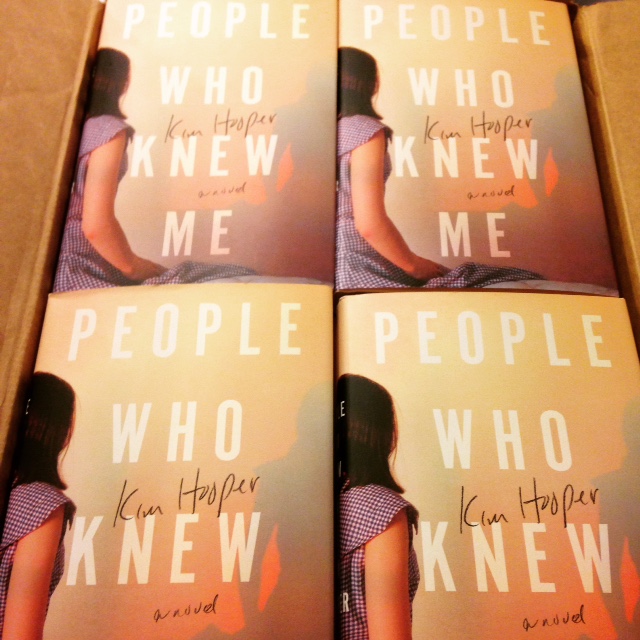 I'm starting to get a little nervous about my launch events. I don't fear public speaking, but I don't enjoy being the center of attention. I had to take a shot of tequila before walking down the aisle at my wedding. So, yeah.
If you're in Southern California, come on out and see me nervous: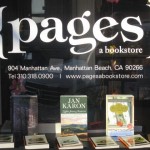 Thursday, May 26, 7pm
Pages, a Bookstore
904 Manhattan Avenue
Manhattan Beach, CA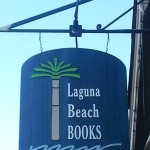 Sunday, June 5, 4pm
Laguna Beach Books
1200 South Coast Highway
Laguna Beach, CA
If you can't come to an event, tune into Laguna Talks (KX 93.5) on Thursday, June 2 around 8pm. I'll be on air LIVE talking about the book (and trying not to have a heart attack).
People keep asking if I'm excited and I don't know what to say. I am excited (because this has been a life-long dream), but I'm nervous about my book being OUT THERE, vulnerable and exposed to the opinions and criticisms of other. And I'm curious. How is this all going to go? Will the book be received well? Will the experience be positive enough to inspire future books? I just don't know. I'm also focused on writing another book. That's the fun part for me–the writing. I don't have control over the rest of it.
So far, I've received some great reviews on Goodreads. It's hard to put into words how rewarding it is to hear from people who "get" the story and the characters. That's the type of reception I hope I get, overall, though I know there will be negative reviews, too. I'm going to have to learn to let that go. Here are some of my favorite Goodreads blurbs:
"In a simple but carefully thought style, author Kim Hooper constructs and delivers a story that feels real… I believe this is going to be one of the most talked books of the year." – Renata
"People Who Knew Me is one of the best books I've read in a long time. As other reviewers have said, it drew me in on the first page and held my interest all the way to the end. The characters are superbly, amazingly well drawn and the story is compelling. A really stunning debut." – Nancy
"The storyline was intriguing and hooked me from the very first page. The book is incredibly well-written with excellent character development. This is by far one of the best books I've read this year." – Lisa
"This story had me gripped with all its power and would not let go. Anything could have happened around me and I would not have known. That's how much I was into this book."  – Debbie
"What made this book so enjoyable is the fact that you can totally relate to the characters. The book was interesting throughout every chapter and I felt sad to have it come to an end." – Helen
"For me this book highlighted that sometimes life leads you to have to make difficult choices. This great debut novel is honest, very moving and highly recommended." – Laurel
"I cannot say enough about it, but you will be sorry if you miss reading this one." – Claire
Seriously, words like those give me goosebumps all over my arms.
The next time I post here, the book will be OUT. Thank you to all of those who read it. It means so much to me.