I'm not sure how it's already the end of March, but it is. My book comes out in two short months, on May 24. I have a couple of launch events lined up if you're in the Southern California area: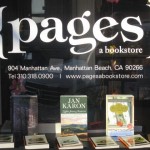 Thursday, May 26, 7pm
Pages, a Bookstore
904 Manhattan Avenue
Manhattan Beach, CA 90266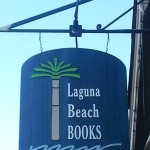 Sunday, June 5, 4pm
Laguna Beach Books
1200 South Coast Highway
Laguna Beach, CA 92651
If you come to one of the events, apologies in advance if I seem really nervous. I've never done this before, people.
What else? I got my first trade review from Booklist. It will be published on April 15th, but I can share it with you here:
Hooper's debut novel poses the evocative question, have you ever thought about what it would be like to start your life over? Emily Morris answers that question in the most extreme way possible. On 9/11, while the U.S. is experiencing its first wave of mass terror as the World Trade Towers collapse, Emily, who would have died if she had gone to work that day, makes the rash decision to let her family assume that she was killed so that she can disappear from her life for good. However, as she learns, such a selfish, desperate act rarely leaves the actor truly free, especially when there is a child involved. Readers will ponder Emily's difficult situation and often disturbing choices as they are glued to this compulsively readable tale. Hooper does not shy away from human nature's less attractive qualities but rather engages with them head on, asking ever more demanding questions: what must one sacrifice in a marriage? What does it take to care for someone who is chronically ill? What does it mean to love yourself? ―Alison D. Spanner, Booklist
(Thanks, Booklist and Alison Spanner!)
I've also  received some great blurbs from other authors (huge thanks to all).
"Kim Hooper's stunning debut novel sucks you in from the first page and doesn't let you go. Part portrait of a marriage, part suspenseful 'what would you do?,' People Who Knew Me will leave readers reeling―and yearning for more." ―Colleen Oakley, author of Before I Go
"Would you take the chance to disappear from a disastrous life? In People Who Knew Me, Kim Hooper deftly explores the consequences of such a drastic decision―and the risky revelation, down the line, that your past self might offer some salvation after all." ―Miranda Beverly-Whittemore, New York Times bestselling author of Bittersweet
"Kim Hooper skillfully portrays a courageous woman facing a grave diagnosis, who must confront her difficult past for the sake of her teenage daughter. Absorbing, riveting and utterly realistic, this heartfelt debut novel had me turning the pages late into the night. People Who Knew Me is a perfect book club read."―A. J. Banner, international bestselling author of The Good Neighbor
"Kim Hooper's People Who Knew Me hooked me with its first sentence, and from there this excellent debut novel threw surprise after surprise my way. And all of it is anchored by Hooper's spot-on depiction of a relationship between a mother and the daughter she'd do anything for. This one will touch your heart as you turn the pages faster and faster." ―David Bell, author of Somebody I Used to Know and Since She Went Away
Last, but not least, you can read the first two chapters of People Who Knew Me with this fancy reader: