Now that the holiday madness has officially begun, I have a few gift ideas for those literary types you may have the good fortune of knowing. Shout out to my loved ones: I have not purchased any of these yet.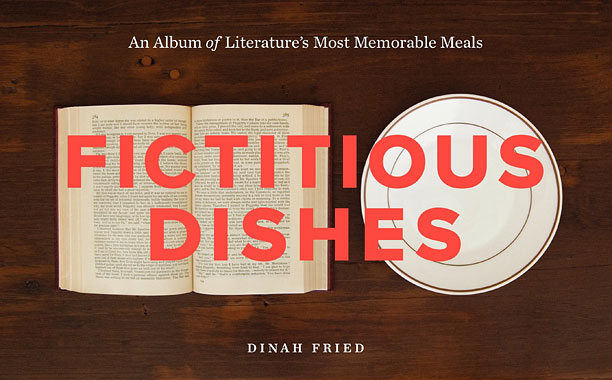 This book features fifty photographs of meals described in famous books–ranging from The Secret Garden to Fear and Loathing in Las Vegas. It's a good coffee table book to have at parties when the conversation gets awkwardly dull.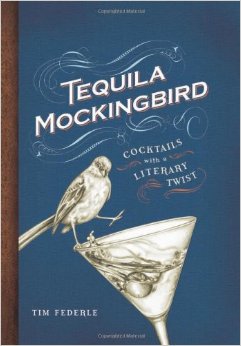 This is another good book to have at parties.  It features 65 delicious, literature-inspired drink recipes–paired with wry commentary on famous novels. Drinks include such hits as "Are You There God? It's Me, Margarita" and "The Last of the Mojitos."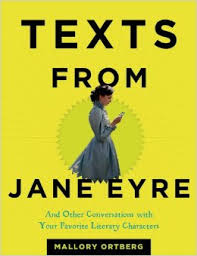 This is a book of hilariously imagined text conversations from favorite literary characters. Here's an excerpt: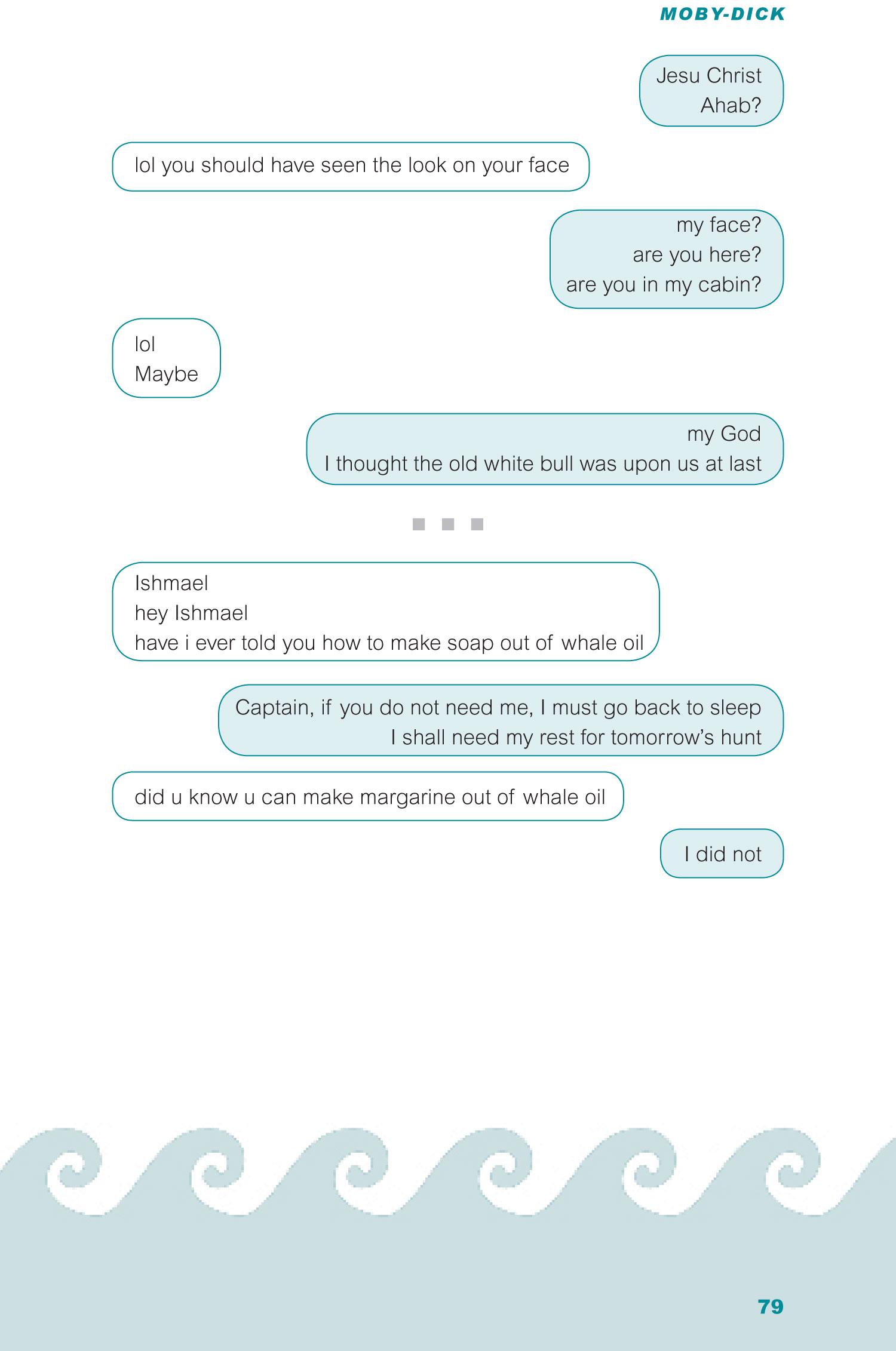 I think this would be fun at a party too, after a few drinks from the Tequila Mockingbird book…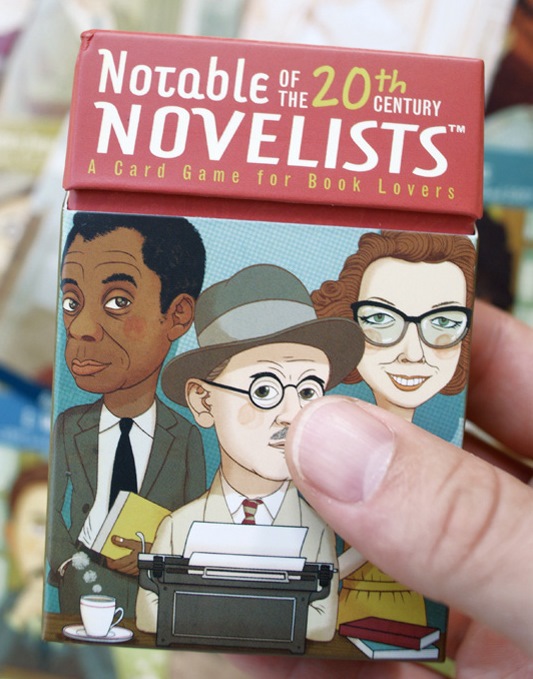 Last but not least is a site I've mentioned before: OutofPrintClothing.com. As you can see, they have a ton of cute stuff: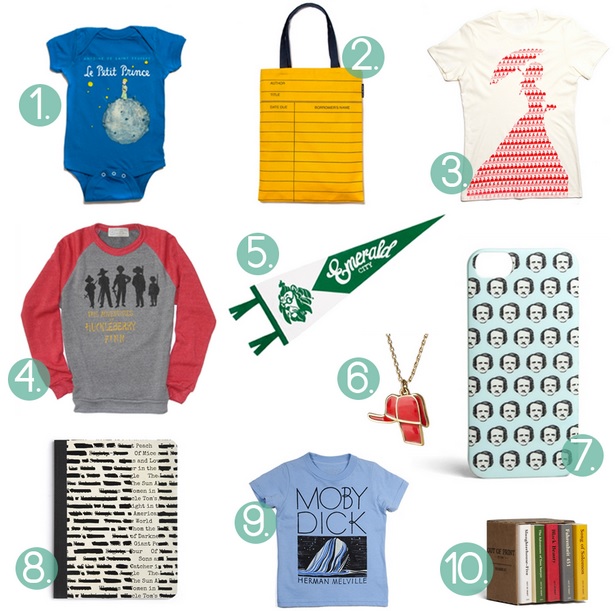 1. Little Prince onesie   2. Library card tote   3. Little Women tee   4. Adventures of Huckleberry Finn fleece   5. Emerald City pennant   6. Holden's hat necklace   7. Poe-ka dots phone case   8. Banned books notebook   9. Moby Dick kids tee   10. Matchbook set
And for today only, there's this!
I swear, these people don't pay me for advertising. They should.